During maintenance, are you worried because you can't find a good ignition coil removal tool?You came to the right place!Our Car ignition Coil Disassembly Tool Satisfy your needs.
It is the great tool for disassembling the ignition coil,Two-step disassembly, just insert it into the ignition coil, and then pull it out to complete the disassembly work. The wavy handle is easy to grip and not easy to fall off, allowing you to experience more efficient and convenient disassembly work.
MAIN FEATURES
►  Easy to Disassemble
Front-end plug design, accurate size, easy to disassemble.Just insert it into the ignition coil and pull it to remove easily.
►  Wavy Handle
The wavy handle is ergonomically designed,feels comfortable, easy to hold. And is easy to release the strength of the arm,is more convenient to operate.
► Efficient&Convenient
This tool only 60g,it is very light and easy to use, making your maintenance work more efficient and convenient. It does not take up any space in your car, and you can also take it with you.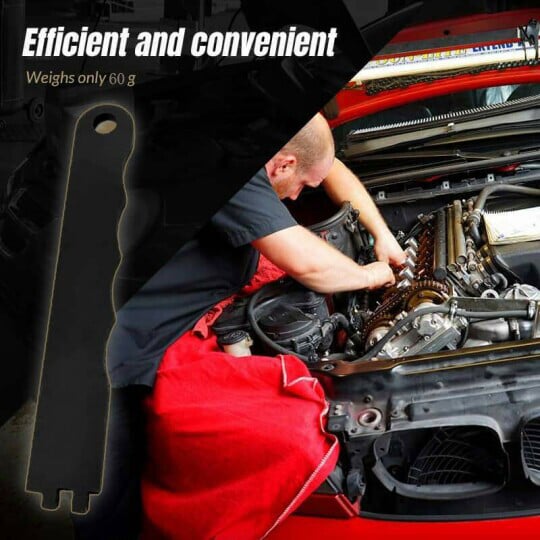 ►  Sturdy&Durable
Made of high-quality steel, sturdy and durable, not easy to break. Anti-rust treatment, not easy to rust and long service life.
►  Compatible
The ignition Coil Disassembly Tool,ignition coils for all car models.Don't worry about buying it back and not being able to use it.
SPECIFICATIONS:
☛ Material: steel
☛ Product Weight: 64g
☛ Product Size: 130*20mm/5*0.78inches
☛ Package Contents: Car Lgnition Coil Disassembly Tool x 1