Eliminate the danger of looking at your phone while driving!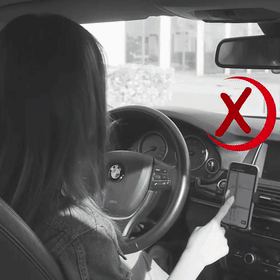 This is the first fully adjustable phone mount that will fit any viewing angle!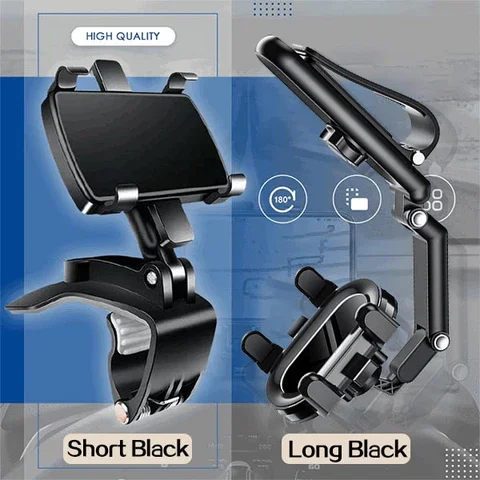 Break the traditional way of using the car phone holder!!
New design, new experience.
At the same time, it is a multi-functional bracket, which can be used in car rearview mirrors, car sunroofs, car rear seats, kitchens, dining rooms, bedrooms, desktops, etc., and can be used in places that can be clamped.
Main Features
👍High quality and Super Stable : The high-elastic aviation spring is clamped tightly and does not fall off. The cell phone car holder's clip is designed with built-in metal, even on bumpy roads or braking driving, they also can be firm enough to hold at the air vent.
👍Folding Car Bracket : Our cell phone car holder are folding design, the car phone stand can be folded flat easily, when not in use. They are perfect fit for glove box ,door pocket or in a center console, which can kept them out of the way. You can reach them easily and conceniently when you need it.
👍1080 Degrees Rotation car cell phone holder : Our cell phone holder designed with 360 degrees roatatable ball jiont for optimalxiewing angle and 720 degrees adjustable telescopic arm. This carcell phone holder canbe adjusted freely according to the front passenger seat, in oder to make sure driving safety, stability and aviod obsttructing the sight.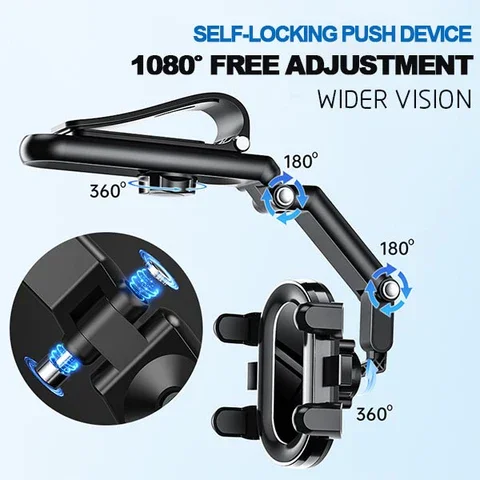 👍Suitable for many Occasion : Our cell phone holder for car not only can be used for cars, but also can can be installed in car seats, bedrooms, ketchen,desks, where can make you convenient to work,study, see movies, and passing boring time.
Wide Application and Broad Compatibility.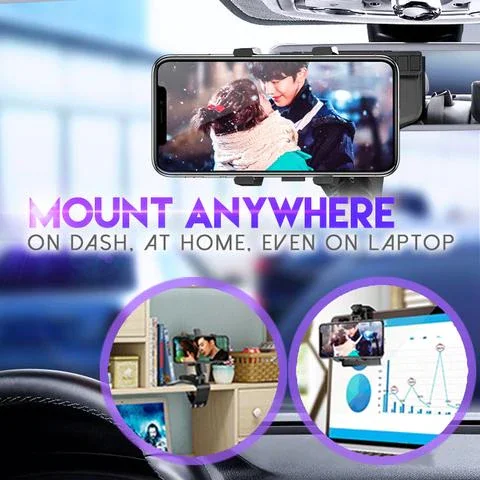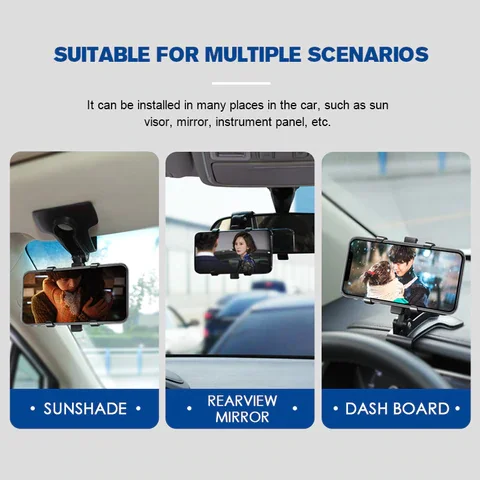 Installation Scenes
The sunshade baffle, rearview mirror, and instrument panel can be installed. 
Specification
Materials

Weight

Long Black,Long Green(250G)

Short Black(190G)

Product Size

Package Contents

Multifunctional Mobile Phone Bracket × 1